Hotel Château du Clair de Lune is an ideal place to conbine sports and total healing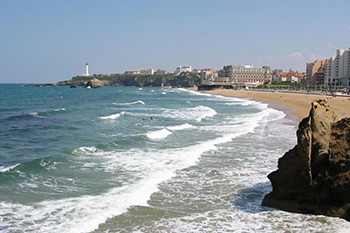 The Surf and beaches of the Basque coast
The hotel is located 3km from the nearest beach. Surfing is a sport that requires method and prior training. To learn and discover the gestures which allow you to stand up on your board, we recommand you to take course in a surf school. We work with several teachers whom will give you the basics.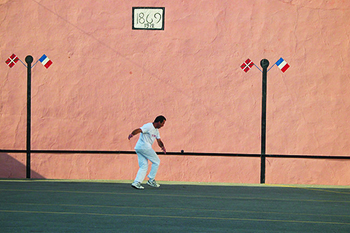 The Basque Pelota
The Basque Pelota, more than a sport and a game, is a real culture in the Basque Country. We suggest you to initiate to this practice safely with a profesional trainer. For your information, we recommand you the worldwice pelota championship happening every year in Biarritz, perhaps the opportunity for you to attend an incredible performance.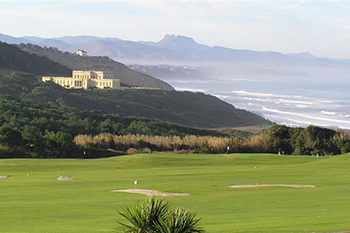 Golfs
Between trees and sea, discover the most prestigious golf courses of the Basque Country and Southern Landes, Golf de Seignosse, Golf de Moliets, Golf de Biarritz le Phare and Golf d'Arcangues. More than a dozen golf courses are located 20 minutes drive from your hotel. We have negotiated rates with all golf courses so that our guest can benefit the best price available. Contact hotel reception before or during your stay.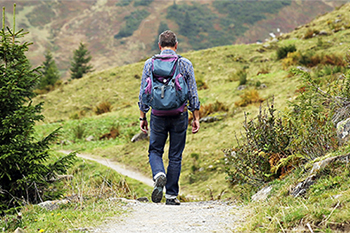 Pedestrian Tours and Hiking.
The Basque Country is a land dreamed for walkers, whatever the levels. Our staff knows the Basque country by heart and will recommend suitable walks and hikes .
Reservations and information on various activities: museums, horseback riding, bull riding and tours, rugby, restaurant reservations, etc.
For all information or reservation, kindly contact us on:
reception@hotelclairlune.com or by phone +33 (0)5 59 41 53 20
Activités culturelles & sorties
In order to prepare your stay with us, we recommend you the below websites which will give you an insight of what is happening at the time you will be in the Basque country.
Usefull links :