Located in a beautiful 18th century Basque farmhouse, this restaurant offer you an authentic moment "like at home" in the heart of a privileged panorama.
Overlooked by the beauty of an exceptional landscape and the Pyrenees mountain range, discover a unique natural setting where the fauna and flora are preserved. One of the most beautiful views in Biarritz. An open kitchen and a wine cellar open to all lovers of good wines, this bistrot high end restaurant has an atypical setting made up of raw materials which reinforce the authenticity of the place. The restaurant is independant but located on the estate of the hotel.
Open from Tuesday to Saturday, lunch and dinner. 
We can take reservation from you or you can call directly +33 5 59 41 10 11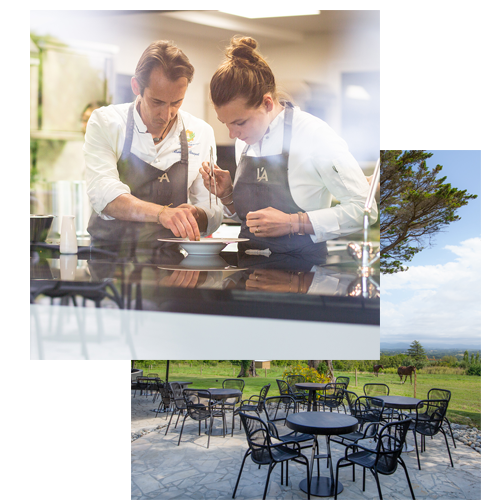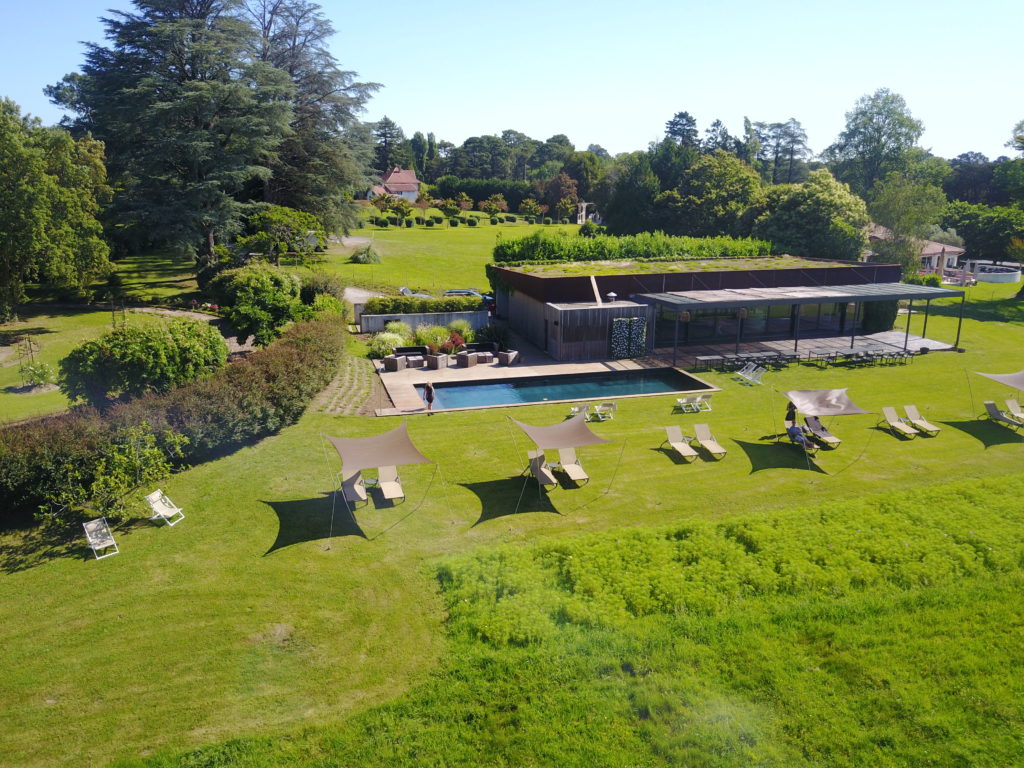 Our snack pool bar "Côté Terre" is only open during « July and August. It offers you dishes such as salads, local products and sandwiches, what exactly you are looking for while spending your day by the pool. Drink service is available all day from 10AM to 7PM. Lunch service from noon to 230PM
Le salon « Alan Seeger » est la pièce maitresse de l'hôtel. Un espace de détente pour lire, déguster un cocktail, jouer du piano ou tout simplement rêver et se laisser aller… Notre équipe vous propose une carte de boissons « soft », vins, champagnes et cocktails sélectionnés par le propriétaire des lieux. Une offre « snack-bistrot » vous est proposée pour accompagner vos apéritifs : pâté basque artisanal, olive farci au jambon Serrano, foie gras, assiette de jambon espagnol Ibérique, camembert rôti… Ou également une petite carte bistrot: parmentier de canard, ravioli aux cèpes, poulet basquaise, plateau de fruits de mer, assiette de fromage,… Possibilité de restauration de 19h à 21h30 (dernière commande)