Description of the venue:
Facilities of 350 m² including rooms for catering, restrooms for man and woman and lobby entrance
Room total of 210 m² for max 180 persons seating, possibility to extend to 340 m² for max 250 persons seating with additional fee
Outdoor covered terrace of 120 m²
Swimming pool on the side of the building fully secured
South view over the Pyrenees mountain – 180° view
Open on 1st September 2012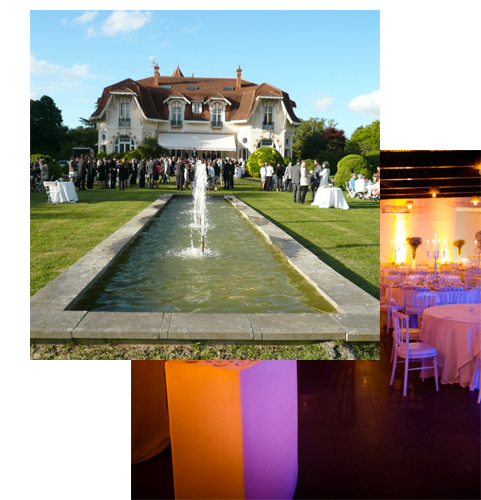 An exceptional place for an unforgettable day.
Included:
Place in front of the castle for your cocktail (French garden with the fountains, terrace)
Venue as described above
Venue with swimming pool and terrace available for your brunch the next day
1 bodyguard in charge of welcoming guests as well as parking and security
Possibility to celebrate your cocktail inside the castle but with additional fee
Privatize the all hotel is mandatory (18 rooms for min stay 2 nights and 3nights during public holidays)
Venue availability: all year long except from 2nd weekend of July to last weekend of August
All year except from 2nd weekend of July until last weekend of August
Long weekend with french public holiday: 3 nights stay occupancy mandatory
Our team is available for all event request. Our property are so diversify that we can provide an offer to each different request: birthday, gala dinner, bar mitzvah, product launch, showroom, etc.